Send Money from Nigeria to Canada with the Best Rates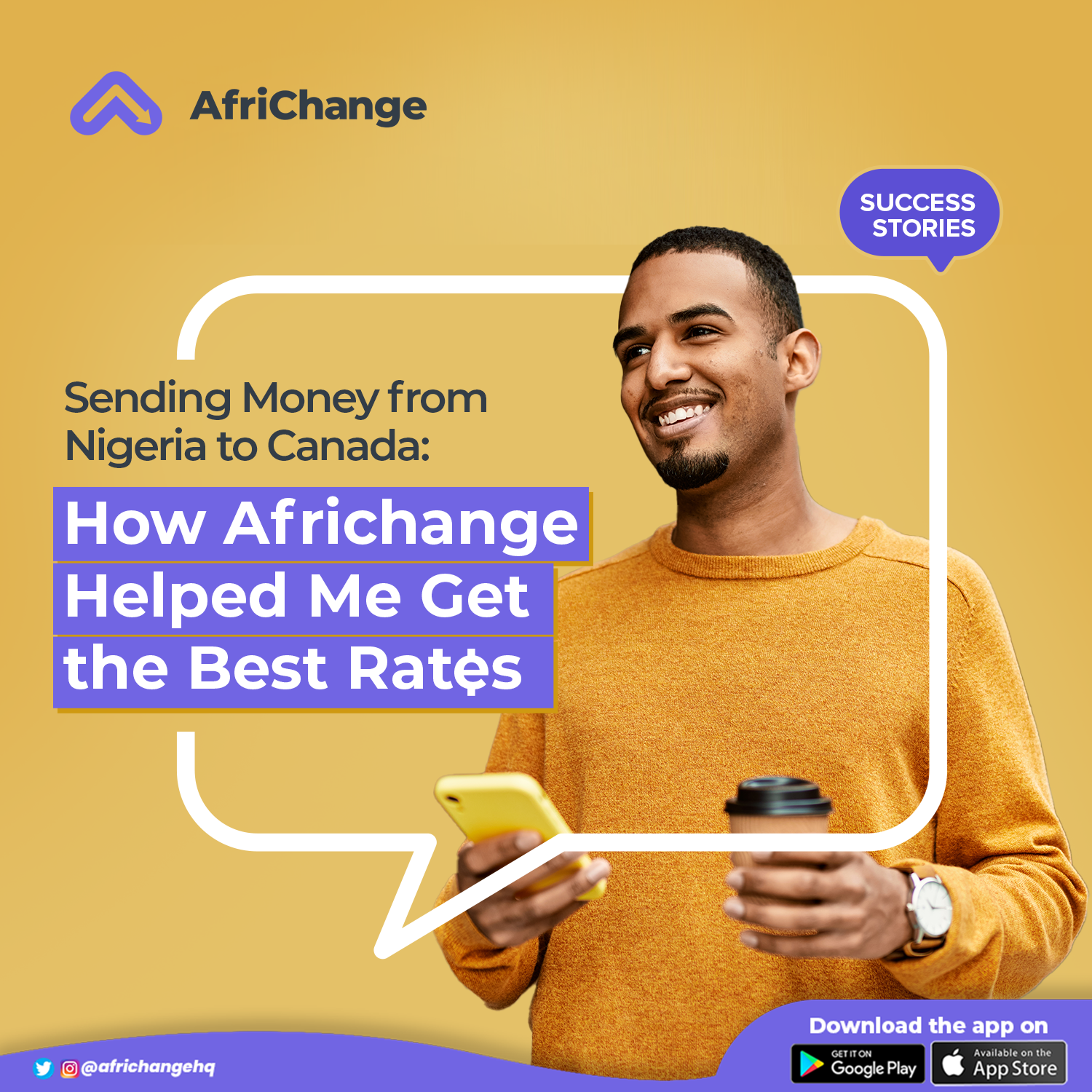 Canada and Nigeria have maintained diplomatic relations since 1962. In fact, as at 2021, Nigeria had the highest number of international students in Canada among African countries. In addition to Nigerian students paying Canadian tuition fees abroad, the two nations have engaged in bilateral trade amounting to over $2.2 billion, which stands as the highest trade volume between Canada and any other African country.
If you are in Nigeria looking to send money to Canada or receive money from Canada for any reason, then this article is for you. Like Oluwafemi, you can send and receive money at the best rates without any hassles. In his own words, "the experience has been nothing short of perfect, and I have since referred six friends."

How to Send Money from Nigeria to Canada
To send money from Nigeria at the best exchange rate, you have to consider non-bank providers, compare their rates, review transaction fees and different payout options. A good choice is Africhange which you can send money in just 6 steps. Here's how:
Create an account by either signing up on the web or downloading Africhange from your App store.
Login to your account using your email address, unique password and complete your KYC.
Fund your Wallet.
Input receiver's details.
Preview transaction.
Click confirm to send.

If you're looking for verification beyond our word, here's Oluwafemi Michael's account with us.
Oluwafemi Michael Daini is a Nigerian-Canadian immigrant who uses Africhange to send money  from Nigeria to Canada. In this short interview, he shares his experience with us and the reason why he has since referred 6 friends without looking back.
Please share a brief introduction stating your name and where you reside
My name is Oluwafemi Michael Daini, and I currently live in Canada.
How exactly do you use Africhange?
I use Africhange mainly to pay my bills here in Canada
Have you experienced any issues with Africhange
I have never had an issue using Africhange, except for when I sent some money to an email address that does not exist. I reached out to the support and it was rectified almost immediately.

Any previous experiences with other services?
In the past I used Lemonade and Pesapeer but as I researched for better rates, I discovered Africhange. At first, I was hesitant but I later gave it a trial and ever since I have not looked back.
How has your experience been with Africhange?
Perfect. I have referred so many of my friends in Canada. I'd say six of them and we all have good feedback about the service. I am only concerned about the N700 charge when funding my Africhange account from my Nigerian naira account.
We understand how you feel and empathize with you. These charges are from our Nigerian partner banks. Which is why with our Canadian partners, these activities have zero charges.
Any feedback for us?
I am yet to receive some of my referral bonuses.
Please send an email to us at support@africhange.com with a list of the people you referred and we will get back to you on this.

Africhange provides an easy and simple way for you to send and receive money at the best market rates. You can send from Nigeria, Canada, Australia to Mexico, Ghana, Kenya, and other West African Francophone countries with ease. To know more, click here.