Simplified Payment: Pay Canadian Tuition Fees Abroad from Nigeria as an International Student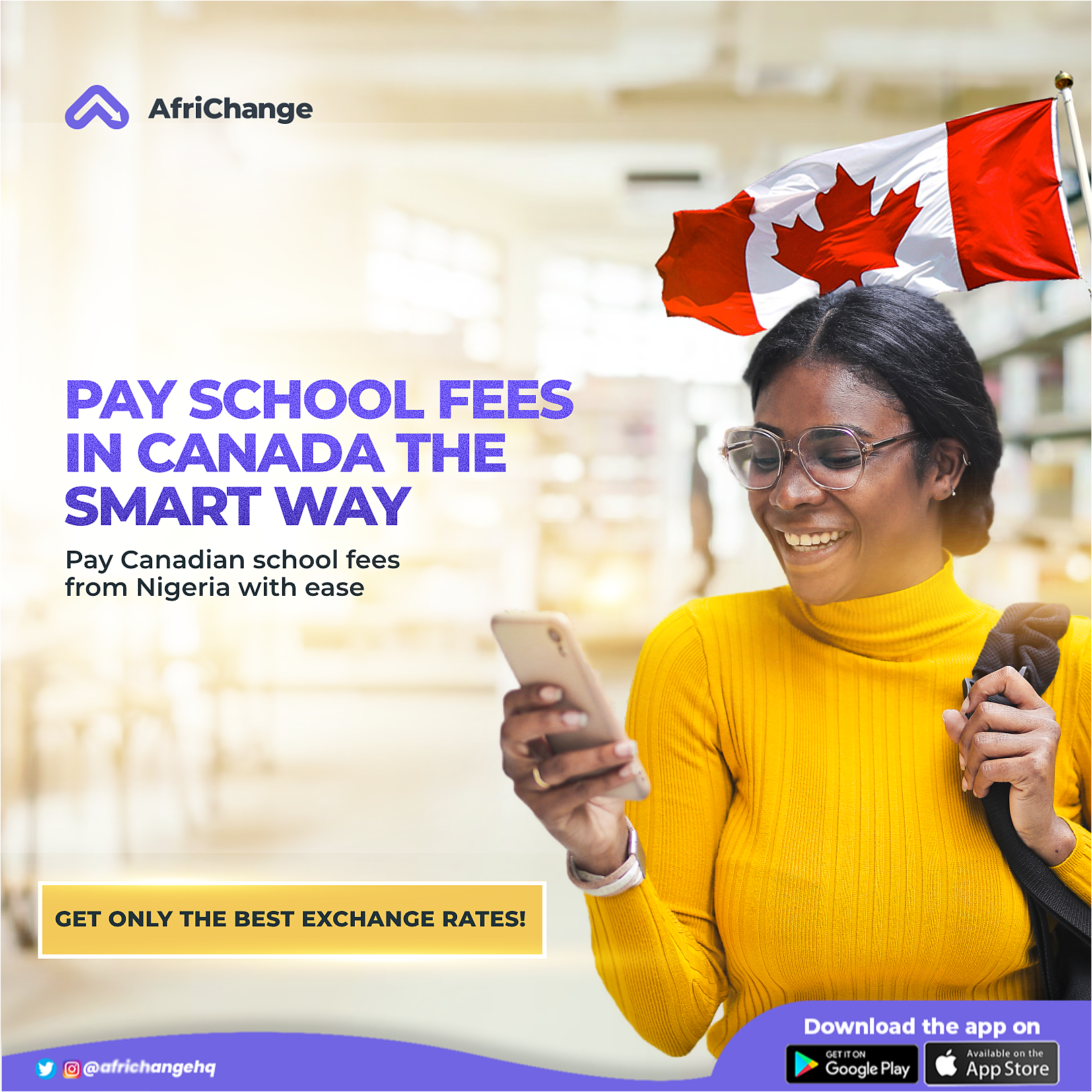 It is not uncommon for some Canadian institutions to request a tuition fee deposit from international students before issuing a letter of acceptance. And with the current unified exchange rate, Nigerians looking to study in Canada can process their tuition fees and other essential expenses while still in Nigeria. In this article, we will guide you on how to pay your Canadian tuition fees and manage other bills from Nigeria efficiently. Additionally, we will provide insights on sending and receiving money from Canada at the best market rates.

How to Pay your Canadian Tuition fees from Nigeria
Before initiating any payment process, ensure to carry out due diligence on the institution where you have been accepted. Keep in mind that not every institution is authorized to accept international students, so confirm if your institution is eligible and on the Canadian designated learning institution list to qualify for a study permit. After verifying your institution, cross your T's and dot your I's by checking the following:
Understand your school's tuition fee structure
To effectively plan your finances, it is essential to understand your institution's fee structure. Some schools may offer options for part payments, while others may have exemptions or incentives available for students. Familiarizing yourself with these details will help you make informed decisions about paying your tuition fees.
Compare exchange rates
As a Nigerian international student, paying your Canadian tuition from Nigeria requires converting your Nigerian naira (NGN) to Canadian dollars (CAD). To ensure you get the best market rates, it's essential to compare exchange rates from different providers. One recommended service provider is Africhange where you can even check current exchange rates in Naira and Canadian dollars.
Take note of and monitor deadlines
Paying your tuition fees as an international student abroad is not instantaneous. To avoid panic and late fees, and to allow sufficient processing time for international payments, make sure to note the timeline for your fees payment. This will also guide you in choosing a suitable payment platform.

Choose a good payment platform
Several platforms are available for paying your Canadian tuition fee from Nigeria, but it is essential to consider factors such as speed, security, reliability, and customer support when deciding on the most suitable platform.
Paying your Canadian tuition fee online from Nigeria is simple, fast and easy when you sign up on Africhange. To do that you only need to follow the following steps.
Download Africhange from your App store.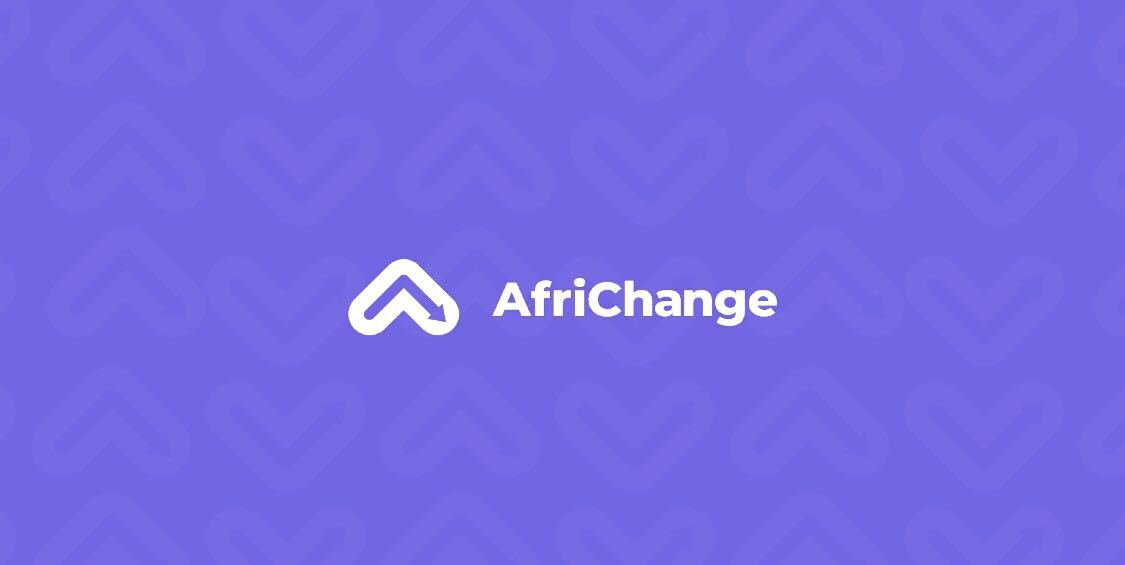 2. Login to your account using your email address and unique password.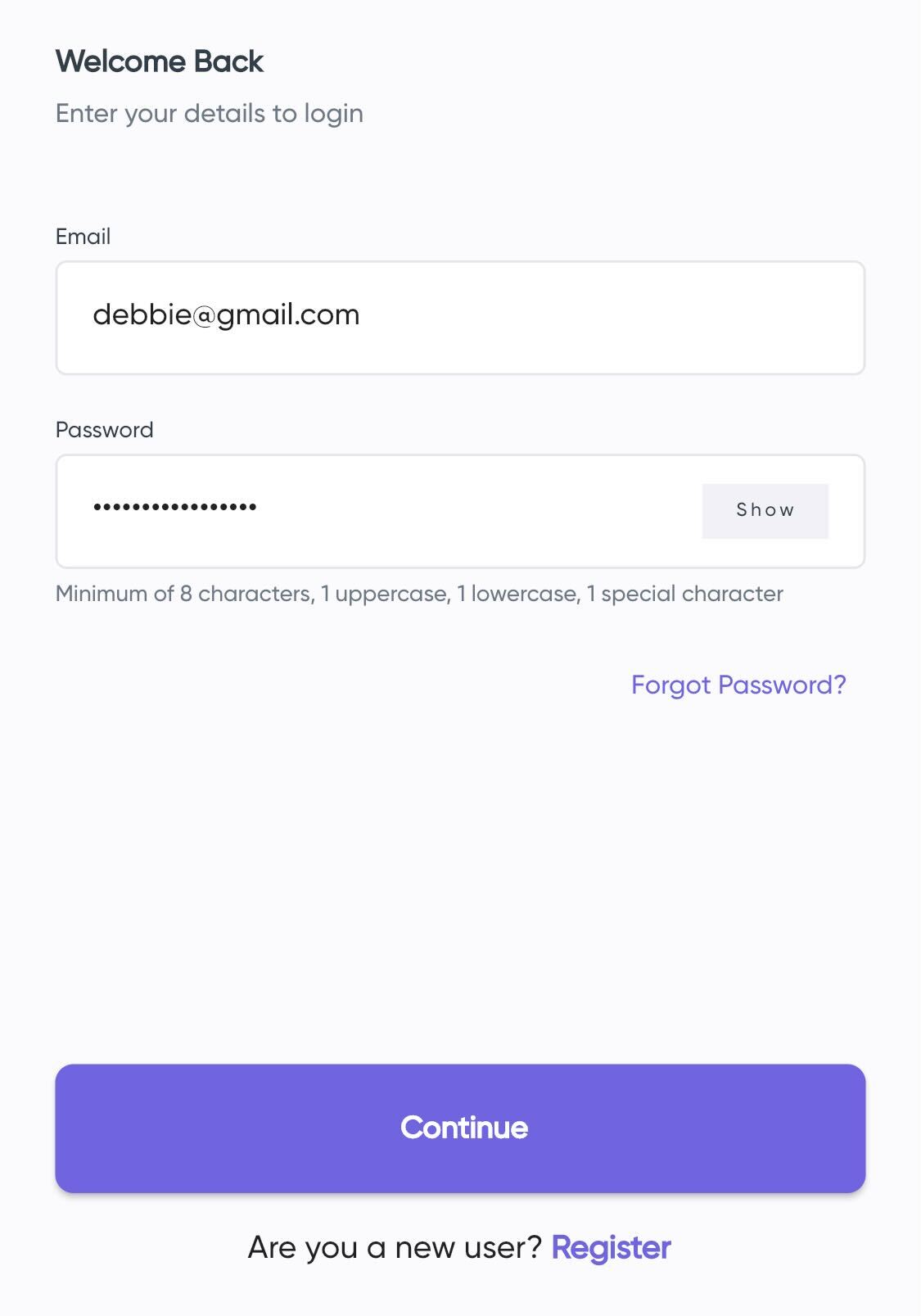 3. Complete your KYC and fund your wallet.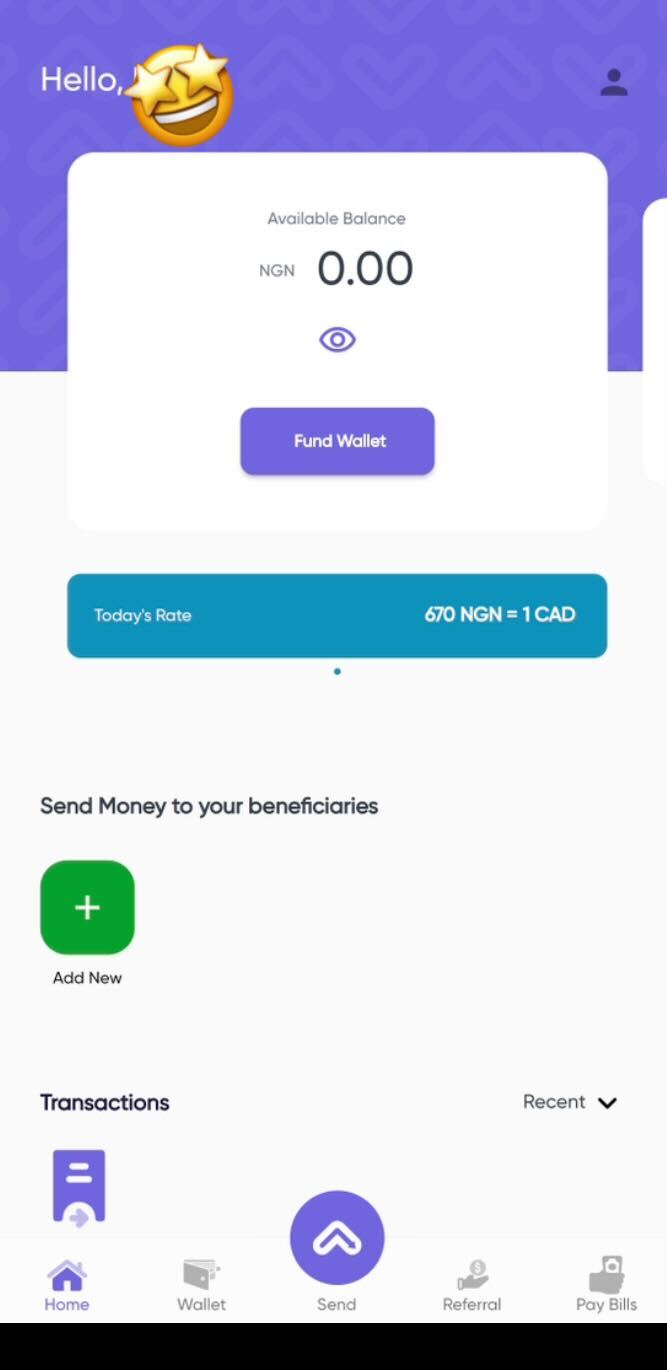 4. Upon funding your wallet. On the home page, select the 'Pay bills' icon.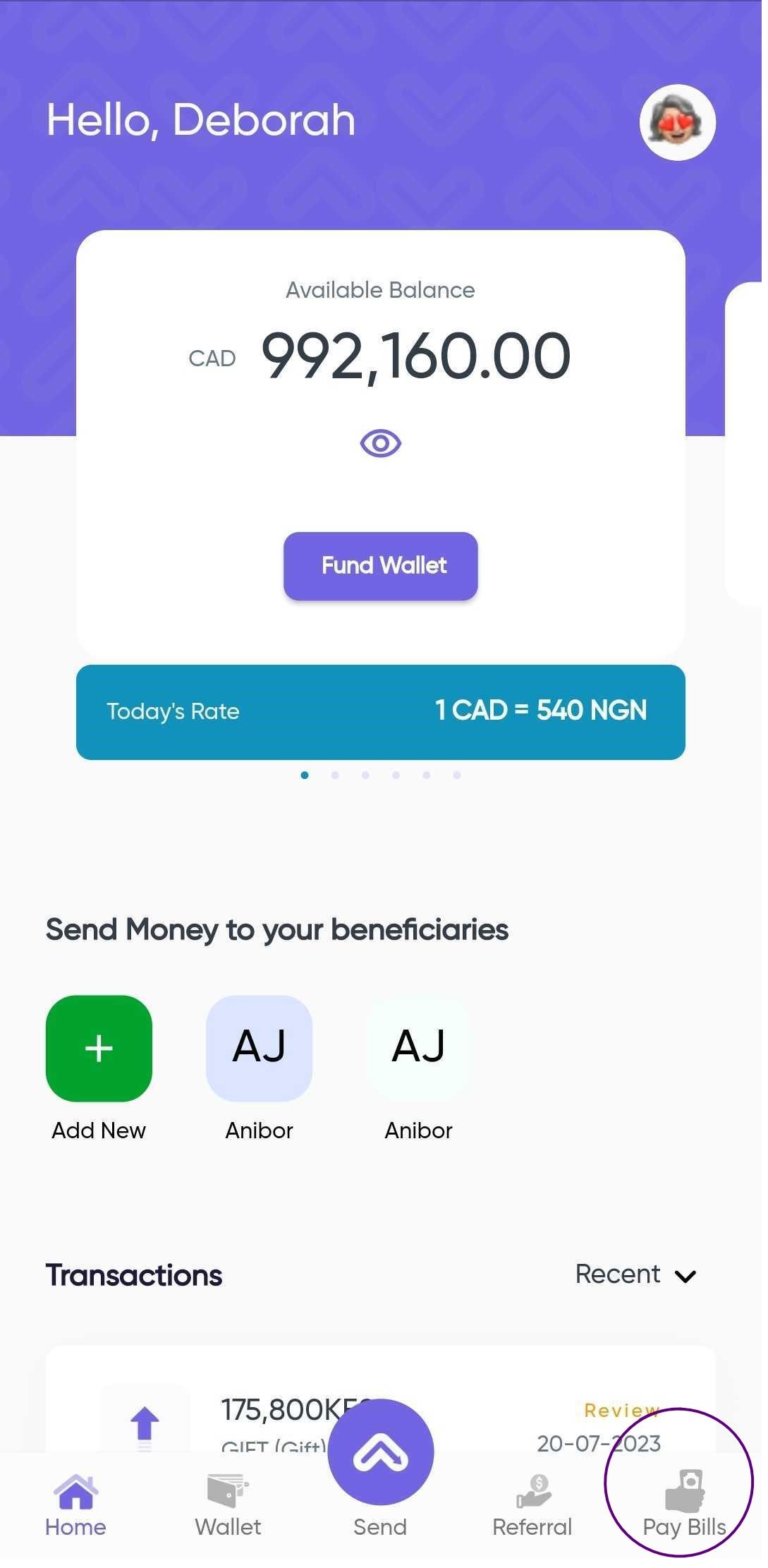 5. Carefully input the biller's details starting with Canada as country. You can either send from your naira wallet or cad wallet.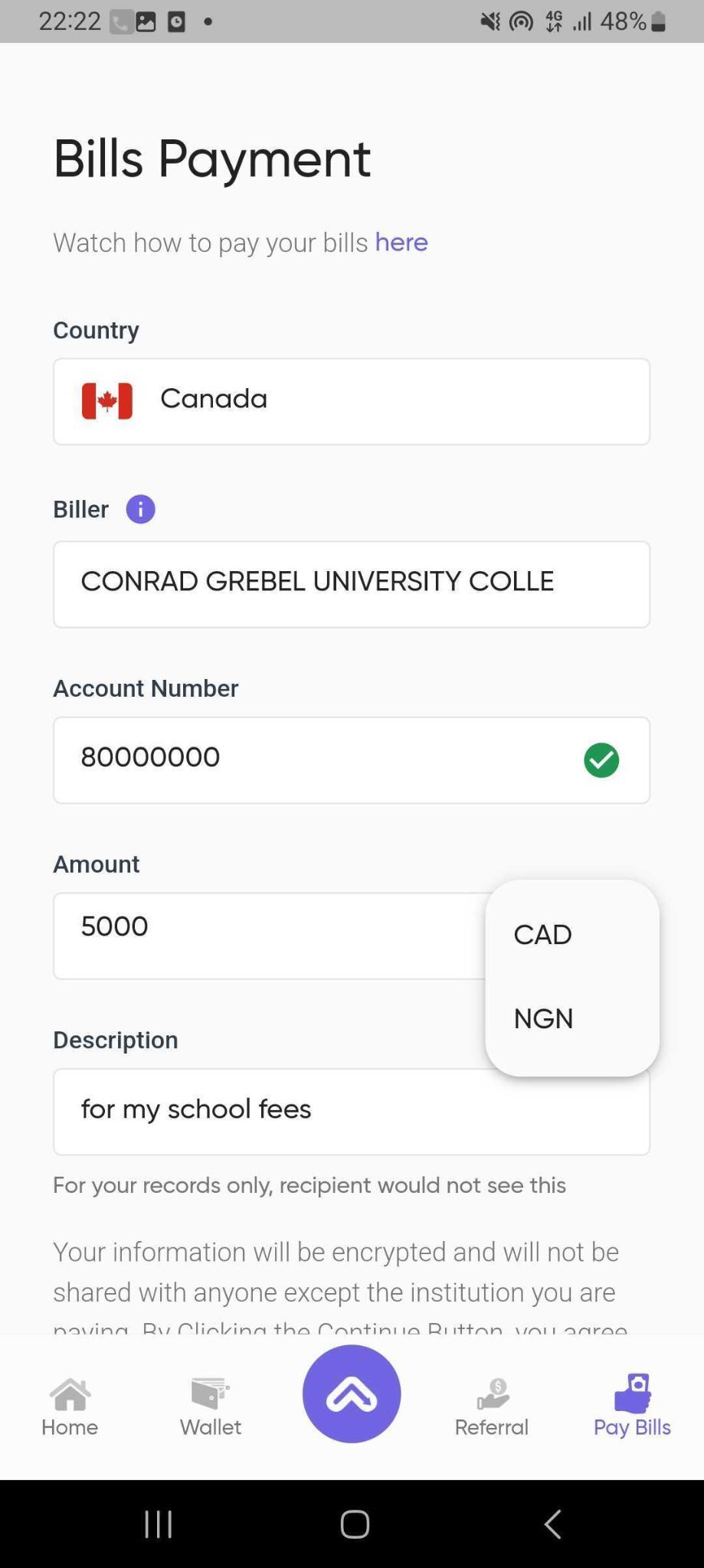 6. Preview and click Confirm to complete your transaction.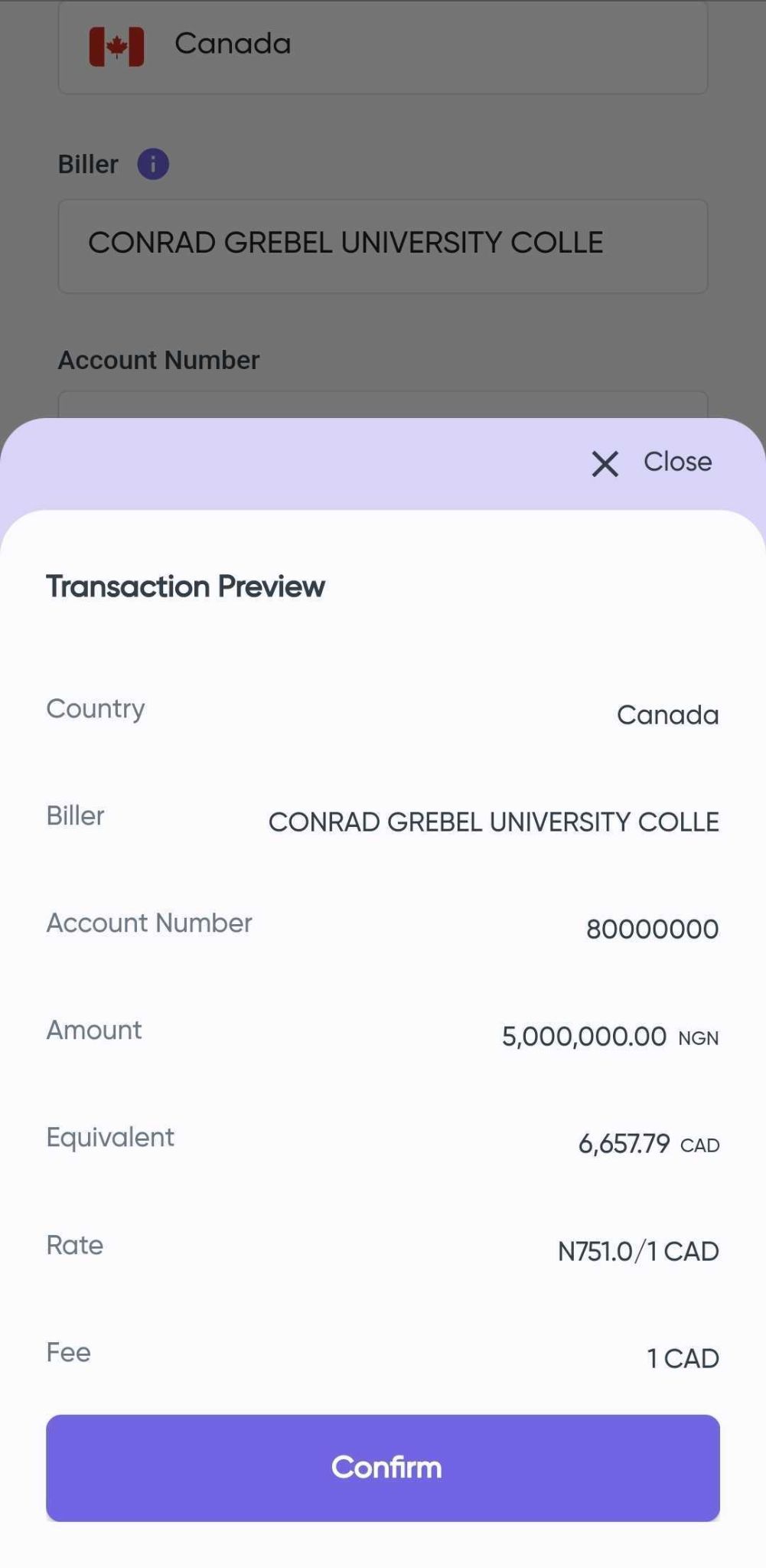 Please Note that paying your Canadian tuition fee from Nigeria takes between 2-5 work days for your transaction to be verified. Ensure to make early payments. As an added tip, we also advise that you keep records and receipts of your payment as a proof of payment.
How to send and receive money from Canada
As more Nigerians continue to migrate to Canada, the need to send and receive money between Canada and Nigeria becomes increasingly essential. To send and receive money from Canada, you need to compare exchange rates, watch out for hidden charges, the credibility of the service platform while prioritizing security, speed and convenience. Africhange provides all this and more when you sign up on their website or simply Download the app from your App store.

In conclusion, paying your Canadian tuition fees from Nigeria is simple, easy and convenient with Africhange. You can also send and receive money from Canada, Australia, Nigeria at the best market rates, and send to Mexico, Ghana, Kenya, and other west African francophone countries. To know more, click HERE.