Introducing Africhange Wallet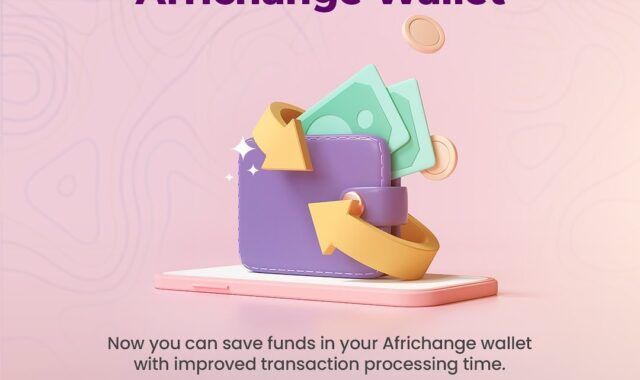 We are excited to introduce the Africhange wallet.
The introduction of the wallet feature is the first in a series of updates that will make using the Africhange platform a much more interactive and collaborative experience.
What is the Wallet feature?
This feature involves streamlining the interface to make it easier and faster for users to send money using the Africhange platform. Before this update, in order to send money, users needed to first send the funds to Africhange using Interac E-transfer and this fund will be manually accepted by Africhange before it's sent to the recipient. Now, the updated interface allows users to just fund their Africhange wallet directly before sending the fund to the recipient. This eliminates the manual process of accepting funds from Interac and improves the transaction processing time.
This is a small but essential adjustment to the flow of the Africhange transaction process, making Africhange a much more intuitive experience.
The future of the Wallet feature
Users can also save CAD in their Africhange wallet for a future transaction. We are currently working on allowing for wallet to wallet transactions between Africhange users. This would also allow recipients in Africa to save and hold CAD for as long as they want before they withdraw to their local account.
The wallet feature is still a work in progress and we'd love to hear your thoughts on it! We hope that you will all try it out and send us your ideas, suggestions and feedback about this new feature.
What's next?
This is just the beginning of a series of exciting updates on Africhange. Keep an eye out for further updates in the coming weeks and months as our team continues to build the most reliable Canada to Africa remittance platform. An update to expect in the coming weeks is the introduction of a few more African countries including Ghana, Kenya and Zimbabwe. We are also working on Canada to United States, Canada to United Kingdom remittance.