Introducing a New Way to Send Money to Ghana and Kenya with Africhange! - Mobile Money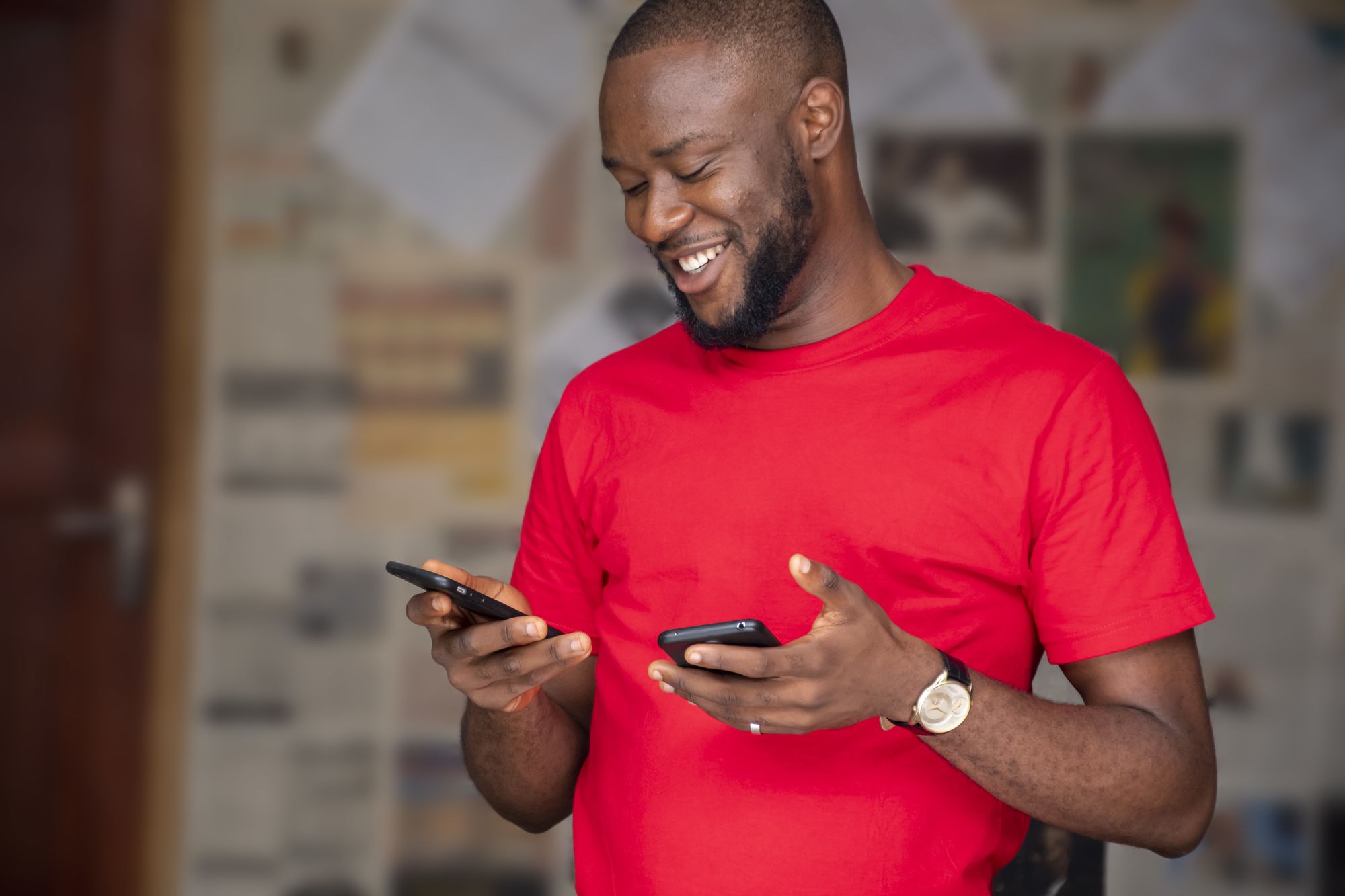 Africhange is thrilled to announce the launch of our new mobile money feature for sending money to Ghana and Kenya from Canada! With Africhange, you now have an additional option to send money to your loved ones in these countries with ease and convenience.
Our mobile money transfer feature allows you to send money directly to mobile wallets in Ghana and Kenya. This means that your recipient can receive the money instantly and conveniently access it on their mobile device. It's a hassle-free way to send money and a great option for those recipients who want to avoid the inconveniences of traditional money transfer methods.
Africhange is committed to providing the best possible service to our users, and we are always looking for ways to improve our offerings. However, much more than making sending money convenient for our users, we also understand that receiving money through direct bank transfer in other countries like Kenya and Ghana can be stressful and time-consuming.
At Africhange, we believe that everyone should have access to the tools and technologies that can improve their lives. Unfortunately, many people around the world and especially in Africa face obstacles to accessing financial services, such as not having a bank account or living far away from banks. However, in today's digital age, mobile technology has unlocked new possibilities for financial access. With just a cellphone, it's now possible to perform key financial tasks, even without a formal bank account. That's why we are excited to introduce this new feature, empowering individuals and communities around the world to achieve greater financial inclusion and freedom.
How to Send money from Canada to Ghana using Mobile Money.
Firstly, you have to sign up on Africhange using your country, email address and a strong password.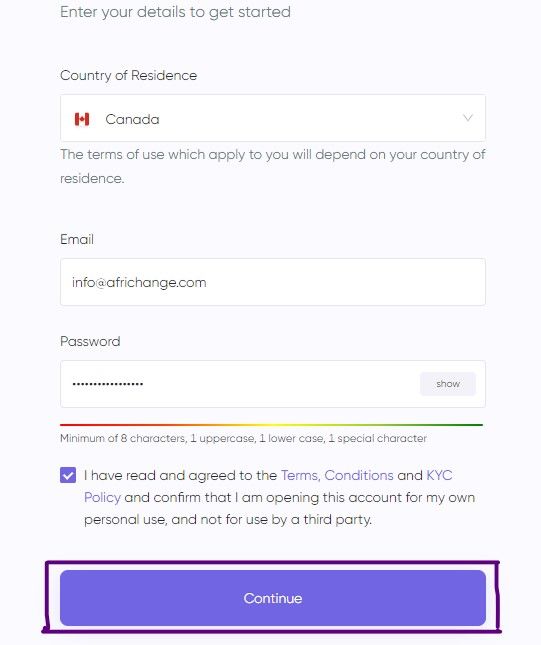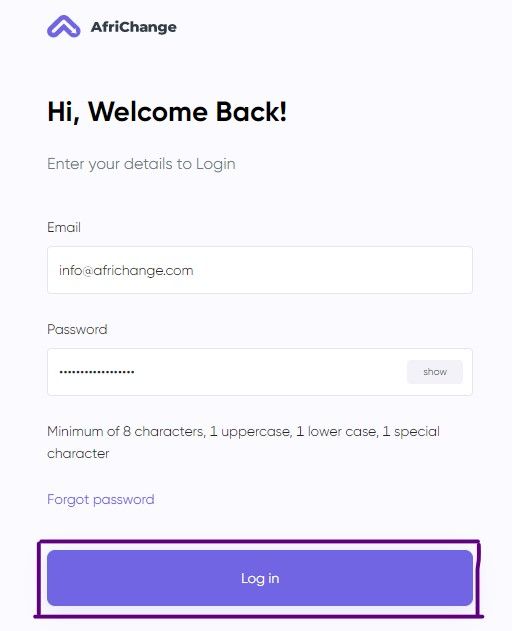 To proceed, you will first need to fund your wallet.

For Canadian users- kindly make payment through Interac E-transfer.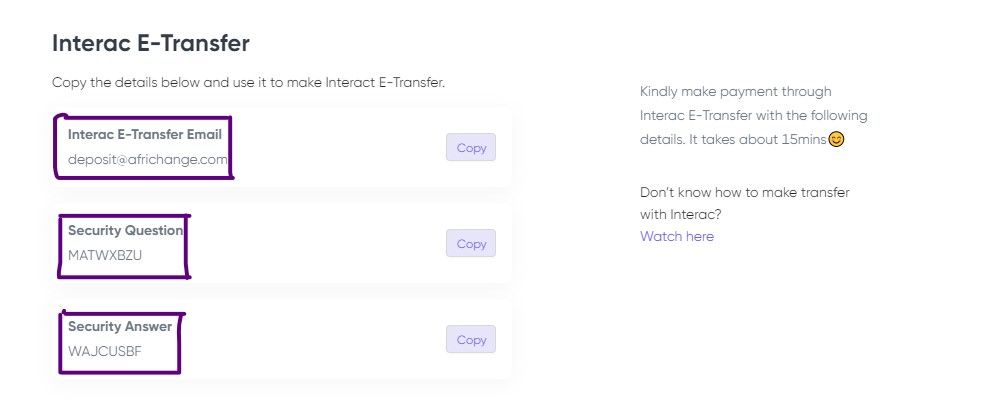 Then you click Send money and select the country, in this case, "Ghana"
[Please Note that the processes below are similar for Sending money through Mobile Money to Kenya]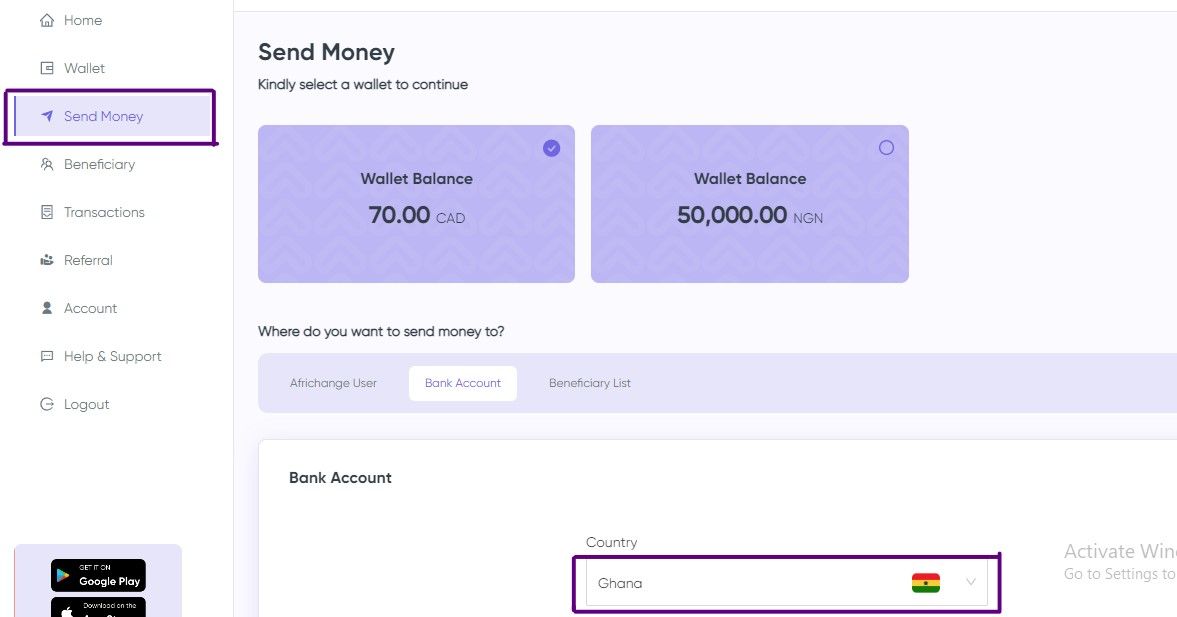 To proceed, kindly select "Mobile Money" from the drop down menu, and provide the recipient phone  number along with other necessary details.
Input the amount along with the purpose of payment and Send money.