How to choose an online money transfer platform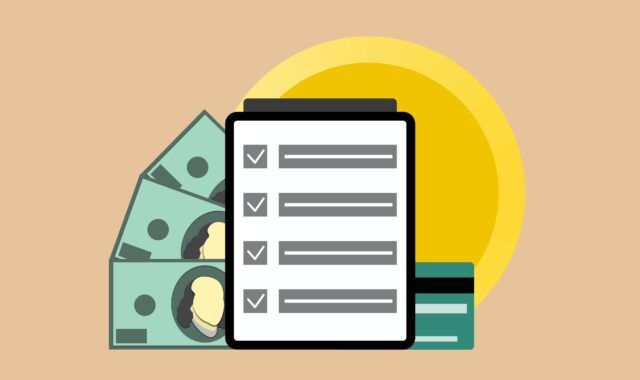 If you are a regular user of online remittance platforms, chances are you have noticed that the range of remittance methods available for use has grown considerably over the last couple of years. With COVID-19 restricting travel and increasing the need for hygienic and contactless transactions, the amount of remittance channels and operators providing money transfer services has grown further. Besides traditional cash transactions – which are still quite popular – there are more options for you to pick from when it involves online money transfer platforms.
But the question remains – how do you select a service provider you can trust, and one that will allow you transfer funds safely and efficiently? Here are six(6) things to keep in mind when deciding on your preferred remittance provider:
Reputation and Legitimacy
Firstly, check for the authenticity of the service provider. You could find an unverified service provider who is willing to transfer your money for a lower cost, but before you choose it, stop to strongly consider whether it is a risk worth taking.
The money transfer platform must be authorized to function by relevant regulatory bodies and hold all the required licenses to process your transactions. This is very important especially when processing international money transfers.
When it is about global payments, payment platforms in each country are structured to satisfy local laws and practices. A cross-border payments operator should be equipped to meet local regulations.
So, choose a provider with a proven history and a reputation to uphold.
Security and Compliance
Everyone can agree that the most important thing to consider when it comes to remittances is the safety of your funds and data. You should be at peace knowing fully well that your money is in safe hands. Search for a remittance provider that takes all the required precautions to transfer your money securely.
Digital payments platforms must meet the best possible security standards. For instance, for card payments, the mastercard processing must be PCI-DSS compliant. Similarly, it's important that the platform you select to work with mandates a KYC process. A comprehensive onboarding and verification process is an indicator of a secure and responsible remittance platform.
Cost Effectiveness
A good remittance platform must be transparent about the prices related to transactions. When it comes to overseas payments, factors like fluctuating FX rates and conversion costs may play a role in cost effectiveness as the involvement of intermediary players can significantly hike up remittance charges.
The last thing you would like is for the payments platform to deduct an enormous chunk of money from your fund transfers. Imagine transferring CA$100 to a relative in Nigeria, only to find out out that they ultimately only received CA$50. You will be left confused, without clarity on what the platform did with the remainder of your money, and you may even have to answer awkward questions from your relative who is expecting a balance of $50.
A reliable service provider will provide you with the simplest exchange rates and also offer you a real picture of the fees you are likely to incur. When you are choosing your remittance operator, enquire upfront about the likelihood of hidden costs and expenses – how forthcoming they are about this information will help you make your decision.
Efficiency
At the pace of business today, efficiency makes a massive difference to people in need of remittance services. This is because it takes too much time to send someone to the bank on a busy day to transfer money.
Similarly, a delay within the transfer process is another issue you'll want to avoid, especially when your transaction is time-sensitive. Efficiency and speed of transfer should definitely be a priority item on your checklist.
Range of offerings
Digital payment systems are rapidly evolving. Payment platforms update regularly by adding unique features to increase the range of served customers (and also outdo competing platforms). Sophisticated remittance platforms today enable instant transfers, real-time tracking of funds, automated transfers, and card-based payment solutions, among a number of other features. Look through your needs, determine what suits you, what you will benefit the most from, and select a service provider of your choice.
Service and Support
Given that your transfer is probably going to occur across not just currencies but also time zones, search for a platform that will extend 24/7 customer support to you. Although the service itself could also be digitized or automated, as a customer, you want to have the option to talk to a staff member if the need arises. The support staff, in turn, must have a radical understanding of their own offerings, be knowledgeable about cross-border payment regulations, and assist you with anything you will need in conducting your transaction seamlessly.
So, check how responsive the customer service team is via email and phone before you pick the platform. If they're unavailable over the weekend or after regular work hours, that would be a possible liability.
While fast, easy and efficient remittance methods are a necessity, the safety, security, and integrity of the channels enabling these transactions also are equally critical. So, confirm you are doing your research well and use your discretion to pick a remittance provider that not only eases your transactions but also values and protects your trust.
Africhange is a remittance company that leverages blockchain technology and cryptocurrency to provide users a seamless way to send money to Nigeria and Mexico from Canada at low cost compared to traditional remittance methods and faster speed.