Earn Money and Make a Difference in the Africhange Affiliate program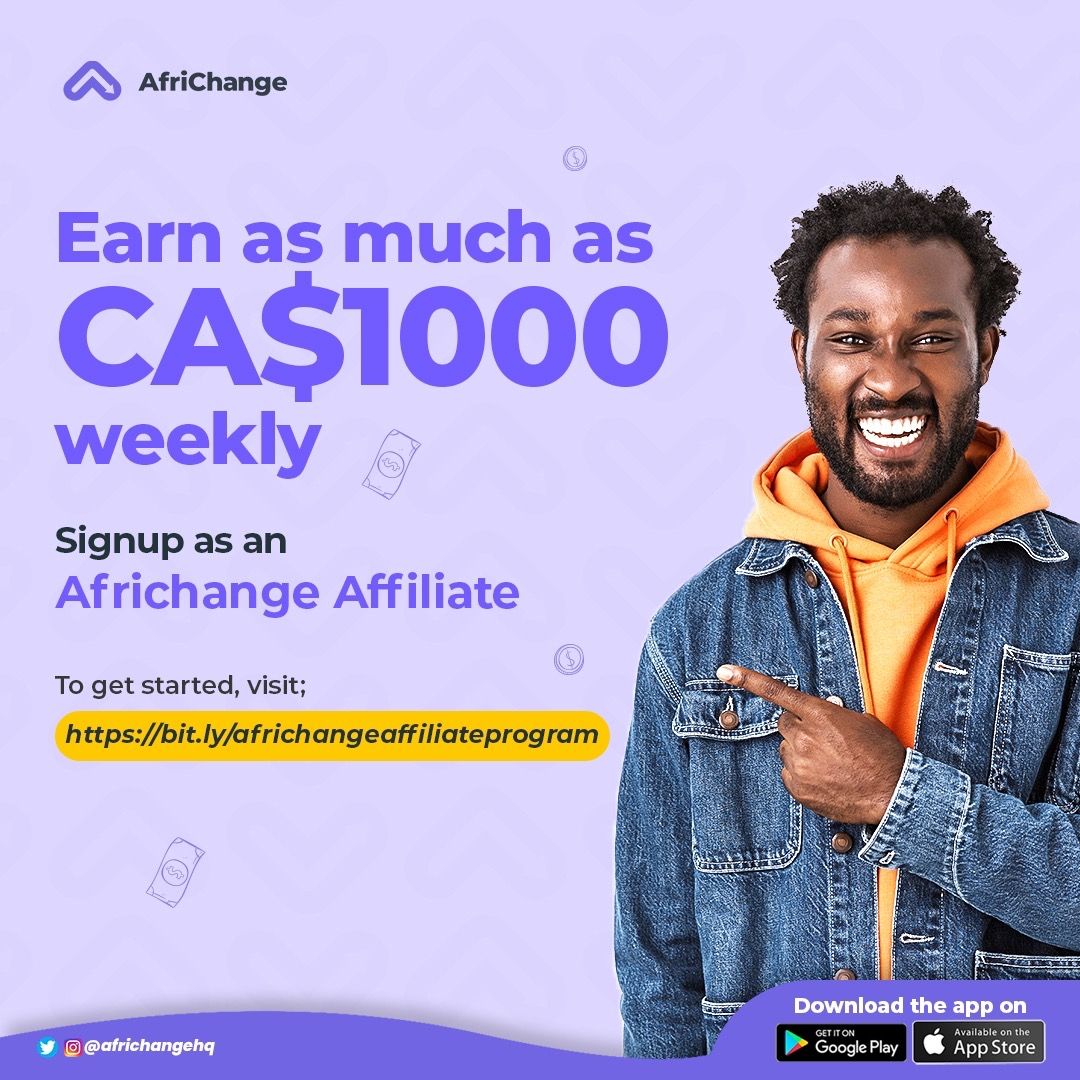 In 2023, it is wise to diversify your income streams by expanding your earning portfolio. Africhange, driven by customer growth and success, has created a convenient way for you, your family and friends to earn extra money. This supplementary income can help alleviate financial stress and pave the way for long-term financial success.
What is the Africhange Affiliate Program?
The Africhange Affiliate program goes beyond facilitating the transfer of money between users in Canada, Nigeria, Kenya, Ghana and Mexico. It is a platform that connects individuals who are passionate about Africhange's mission and provides them with the opportunity to earn additional income, and enjoy exclusive access to Africhange sponsored events and programs. Furthermore, this program is accessible to anyone and completely free to join.
How does the Africhange Affiliate program work?
As an Africhange affiliate, you will have a unique referral link to share with your friends, family, and followers online. Each time a user signs up on Africhange with your unique link, you earn money. You will also earn money when the people you refer make transactions on the Africhange platform.
What are the benefits of joining the Africhange Affiliate Program?
Cash rewards
Africhange's affiliate program makes it easy for you to earn CAD in two ways.
10 CAD for every successful referral that completes KYC.
You earn another 15 CAD if the user completes an initial transaction volume of at least 300 CAD.
Exclusive access to events and promotions
As a member of Africhange's affiliate program, you also enjoy front-row access to Africhange's sponsored events and promotions. And trust us when we say they are lots to come!
Direct user feedback priority
Every user of Africhange and member in the Affiliate program has direct influence on the product and future direction of the company through their ideas and feedback.
On-brand support and trainings
Africhange is committed to providing its Affiliates with all the tools and support they need to be successful. This means that we  will provide regular training and support to ensure that Affiliates are up-to-date with the latest products and promotions. You'll also be able to connect with other affiliates and share tips and strategies for success.
What are the requirements?
Qualifying for the Africhange Affiliate program is simple.
You must be a current user of Africhange, and if you are not, click here to sign up.
You must also be active on social media and willing to spread the news about Africhange on your channels.
You must be willing to participate in at least one Africhange hosted or sponsored quarterly event in your locality.
How do I join?
Joining the Africhange affiliate program is easy and completely free of charge. We also recommend it as a financial resolution for the new year.
So, fill out this form and you will receive a message on the status of your application shortly.
We can't wait to have you on board!