Challenges Nigerians face when receiving money from abroad.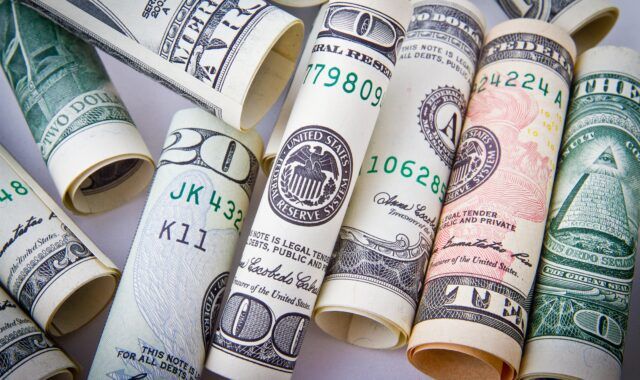 Receiving money from abroad has become the need of a lot of Nigerians living in Nigeria, especially amidst the ongoing  economic instability. The impact of remittances can't be understated, especially as remittances represent 6.1% of Nigeria's GDP. The CBN released a circular in November 2020  wherein it announced that receipt of remittances would only be in USD cash or to domiciliary (US dollar) accounts.

One of the best things in life is getting money and the best notification, a credit alert. Sending and receiving funds should be among the easiest things to do in an age of advanced technology like this one but the same cannot be said for an average Nigerian who is expecting money from a job client or relative abroad. Getting the cash or even receiving payment involves a long, arduous process ranging from the high exchange rate to the third party agencies involved in the money transfer.
In November 2020, the central bank of Nigeria released a set of guidelines for sending money into Nigeria. In it, payment service providers, processors like flutterwave and interswitch were banned from receiving international payments. This prevents people  from receiving foreign currency in their Naira accounts, forcing them to receive it in cash over the counter or in a domiciliary account instead. Moving forward to March 2021, a list of 47 international money transfer operators were approved and licensed to receive payments from abroad, and any other transactions that happen outside the 47 would be deemed as unauthorized.
This directly influences one of the greatest obstacle that hinders receiving payments for Nigerians - the exchange rate. Today, a single US dollar is equivalent to ₦412.25 and on the black market, nearly ₦600. A pound is ₦558 and ₦790 in the black market. This is enough to put a huge dent on whatever plans made or budgeted for. PayPal used to be a common and very easy money transfer platform but unfortunately, Nigeria has been blacklisted and banned from making payments or transactions on the platform as a result of the high internet fraud reputation that precedes the country. It is now impossible to receive funds in a Nigerian registered account or make any transactions as long as you remain in Nigeria.
Although there are other platforms and applications available for the transfer and to receive funds, the charges are not simple to overlook. Some people may argue that an easy safe way is through bitcoin and cryptocurrency but forget that those are not easily accessible to everyone and an unexperienced person might easily get duped. The western union charges above margin for the midmarket rate, for any given currency and charges depend on the type of transfer to be carried out.
These charges too, can also put a dent on the funds to be received if not settled at the time of transfer. If the transaction is to be made through a dollar account, then the need for a sort code arises and for some people, that's a big issue. Sort codes were developed to alleviate the long manual cheque process but to make transactions that require sort codes, a person would need the sort code of the branch where they opened their account and mistakes are often made at this point.
Receiving funds from the diaspora has long been a tough problem and unless certain things are put in order, Nigerians will continue to suffer as a result.
We asked 5 Nigerians about the challenges they face when receiving money from business associates, friends and family abroad and here's what they had to say.
Kelechi, 34
I usually have to leave the comfort of my home and stroll into the bank. I have to go with my international passport to show as proof of identity, then waiting for at least 45 mins for the bank to complete receiving the cash only to give me dollars. Another struggle begins at this point because now I have to start looking for an 'aboki' to change the dollars to Naira. Looking for these guys is very stressful and also getting fair rates is even more tiring. As much as I want people abroad to send me money, sometimes I get a little weary thinking about the stress of actually receiving the money.
Susan, 30
I get to receive money from abroad every now and then. I am actually very happy that this is happening, considering how the economy is now. Receiving money from abroad isn't all that stressful but I'm sure it can be better. I usually have the dollar sent to my Naira bank account and when the money is received, the bank automatically creates a dollar account for me. It's at this point it starts getting stressful because now I have to go to the bank with all my valid IDs to activate the dollar account that was created before I can access my money. This takes quite a while and honestly, I don't think it's necessary. I'd like to receive money in my account without the stress of going to the bank.
Korede, 31
I don't receive money from abroad very often but when I do, transfers are usually slow and delayed. Sometimes it takes up to 48hrs to have the money drop in my account and it's worse on weekends. You almost always have to enter a banking hall to get the money. It's stressful.
Africhange provides reliable services for users to send Canadian Dollars (CAD) to any Naira account in Nigeria with the best exchange rates and your payments can be sent in a few simple steps. It's easy with no stress on the recipient, no paperwork and the transfers are processed speedily.
Check out how Africhange is fixing these problems ——> 7 Reasons to Send Money to Nigeria with Africhange