How To Make Money Online: 5 Easy Ways to Make Money Online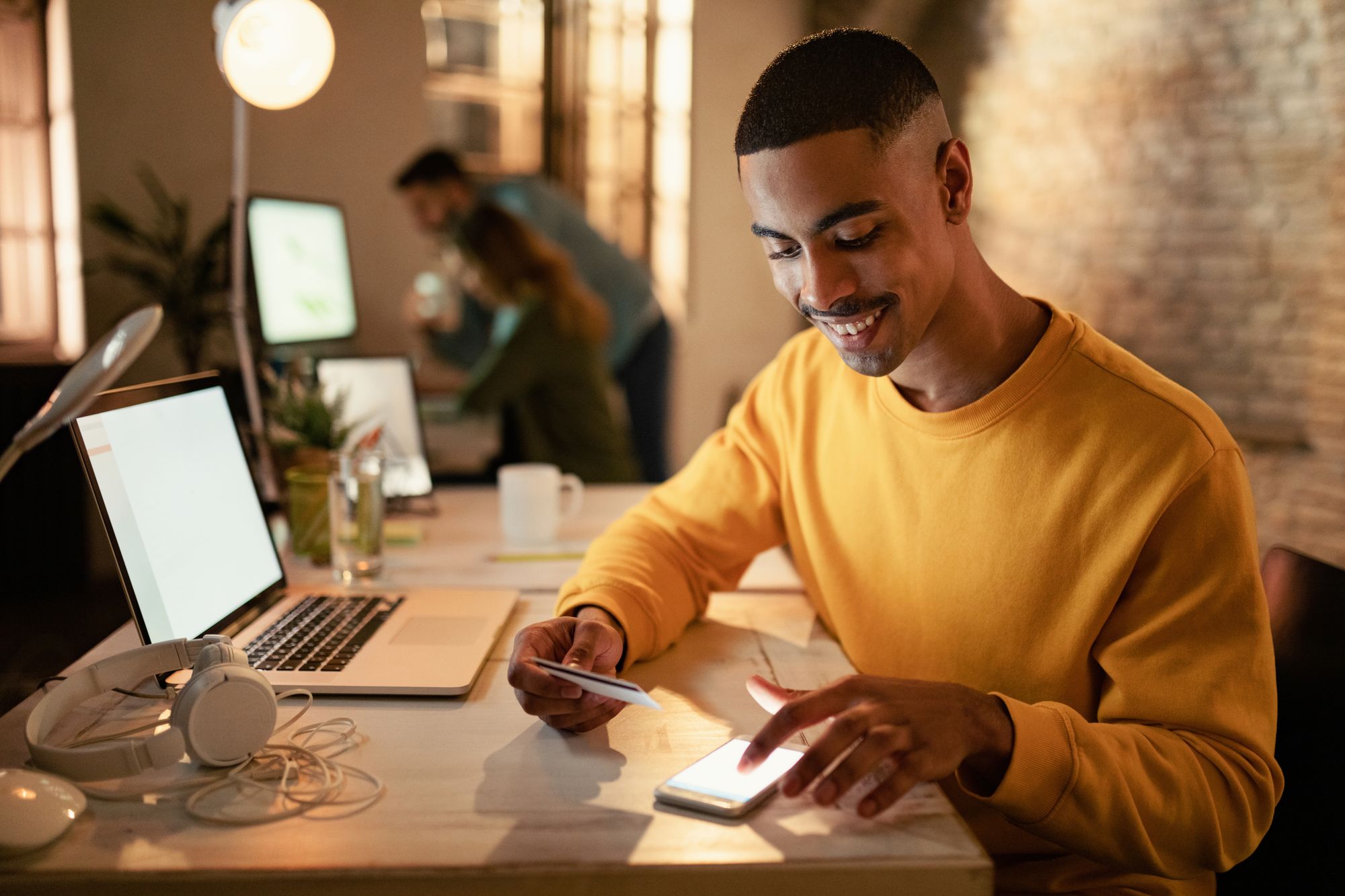 The average internet user spends a minimum of 6 hours 35 minutes a day on the internet, with over 2 hours 30 minutes navigating social media applications. To justify this time, solve financial needs and cope with rising inflation rates, the prospect of earning money online, (passively or as a main stream of income) becomes increasingly enticing. Thankfully, the internet provides us with a golden opportunity in the form of the gig economy. This opportunity enables us generate income by offering on-demand work, services, or goods through various applications or websites. By freelancing, online influencing, affiliate marketing, and other avenues below, we will discuss some ways for you to make money online.

Freelancing
An incredible opportunity to control the way you work, how much you earn and even the ease of your work is through freelancing. Freelancing involves using your skills to earn a living by offering payable services to different clients. These services can relate to your skills and are usually required for short or long term projects. Freelancing also removes the limitation of working for just one employer full time and earning a fixed salary. It encourages  working for several employers and earning what you think you deserve. The advantages beyond making money online extend from being your own boss, to keeping all the profits, to flexible work hours, low operational costs, and having multiple jobs. To become a freelancer, sign up on freelance websites like Upwork, Fiverr, FlexJobs, SolidGigs, freelance.com etc.

Online Influencing
The rise of social media applications in the last decade has made it an inseparable part of our lives,and rather than pass time on it, you can turn it into an income outlet through online influencing. A point to note is that influencer marketing is diverse with numerous experts in every field (beauty, tech, sports, travel etc.), so to become good at it, and eventually earn money you need to find your niche, choose a social media channel, develop a content strategy, properly distribute your content, engage with your followers and be consistent. With social media, content is king, so whether it is through sponsored posts, or producing quality contents for a brand, there are different ways in which you can earn money as an influencer. Some applications to consider for online influencing are Instagram, YouTube, TikTok, Facebook and Twitter.

Affiliate marketing
In loose terms, affiliate marketing is a process of earning a percentage or fixed amount from the sale or referral of a company's product or business on your website. Usually, affiliate partners will earn 5-15% of successful conversion of lead into sales. For instance, if a product costs CAD5000, and you have a 5% affiliate, then for each sale using your link, you will earn CAD250. And if you are able to generate 100 sales through your link, you will earn CAD25,000. With affiliate marketing, there is no restriction on the amount of sellers and if you can generate constant sales conversion on your site then you will have created a constant stream of income. To earn money through affiliate marketing, you have to choose a niche category, and popular less expensive products will have a higher competition and less meaningful  pay than the less popular expensive ones. A good example of lucrative affiliate programes is web hosting services, and financial services like Africhange which offer rewards of up to 400 CAD on every successful referral.

Online surveys
You may not know it but they are sites that will pay you for answering surveys online. Usually, the purpose of these surveys is to help companies create better products or enhance their service offerings. Most of these surveys are easy, and require no particular skill or expertise. They can also be done with a mobile phone or computer and even at home. Generally, making money through online surveys is not lucrative and some sites may never pay. Some also have a threshold in which you have to accumulate 'points' before being paid. And some may ask for personal data like names, location, zip codes and so on. However, they can also be a source of a solid side income. Popular sites to note include Branded surveys, Swagbucks, Toluna, Survey Junkie etc. And for best practices, we recommend creating a special email address, installing anti malware software's, and avoiding oversharing.

Contributing to stock images and photography
Another way of earning money online is by contributing to stock images. These generic images are used in visual contents for blogs or websites, in design materials and promotional ads and the likes. They can be macrostock -where the images are licensed directly to clients for between $30 - $3000 a year, and the photographers earn royalties-, or microstock -where the images are sold for 20 cents - $10 and the photographer gets paid per download-. Making a solid passive income from micro stock photography takes time, effort and precision. And to achieve a good result, you need to add metadata, titles, quality edits and create numerous collections of natural, authentic and high-quality photos that tell a story. Either way it is possible to earn up to $200 - $500 passive income in a month from uploading stock photos. Popular micro stock companies include shutterstock, iStock, freepik etc. and a popular macro stock company is Getty images.
In a nutshell, earning money online is a good means of generating additional income and utilizing your time on the  internet productively. It provides advantages of freedom, flexibility and the potential for financial success. However, it is not a shortcut to overnight wealth. Like most jobs, it requires time, dedication and consistency to break even. Also, it is worth considering that certain limitations exist, like the absence of pensions and medical insurance, as well as the responsibility of managing your own taxes. The key to building a sustainable online income is consistency in delivering value to your clients, along with the ability to quickly adapt to changes in the online ecosystem.