How to Choose the best remittance service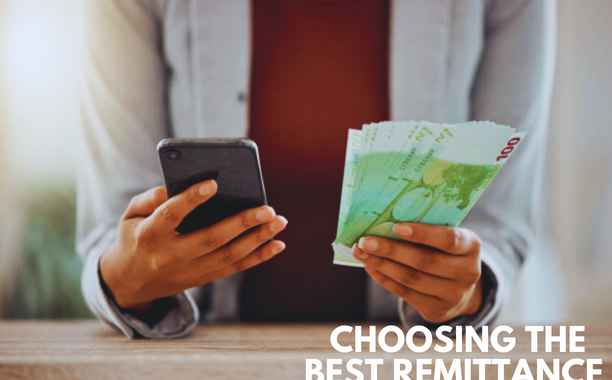 Wherever you live in North or South America, Europe, Asia or Africa, one day you will experience a simple but delicate need of sending money (or receiving money  from) abroad. In such situation, having a good knowledge of how to choose the best remittance service will save you from an unpleasant situation. So, here are some tips to guide you in choosing the best remittance service.
Search for good exchange rates
There are dozens of remittance services in the world with different offers, but when you are faced with sending money, you quickly realize that good market rates are as rare as gold. A $100 transfer can quickly reduce to less in the transfer market if you don't use a good exchange rate. One hint is to check websites like Africhange that regularly post the best exchange rates in the market.
It is true that not all that glitters is gold, and different service providers have hidden charges. One way to avoid hidden charges is to use a remittance service that displays not only the exchange rate but the exact amount receivable before completing your transfer. That way you can track your money and ensure that there are no hidden charges or unfair transaction fees. There are services like Africhange who even offer transfers without fees.
Transaction speed
When it comes to money transfer, speed is as crucial as the money, and to avoid long periods of uncertainty, you need a remittance service that sends money fast. From a few minutes, hours to days, you need a quick service platform.
Brand credibility
A good name they say is better than riches. And like every business, brand credibility is vital. You can tell a remittance service is good if people trust them. And this information is easily obtained from their online presence. Check their website and blog, are they on Facebook and/or Twitter? Do they also post regularly and interact with their customers?
Money Security and Fraud prevention
Financial fraud occurs when a person uses deceit to gain access to funds they are not entitled to. And since fraud is prevalent in the financial industry, you should check if the remittance service is registered by financial regulators and anti-fraud organizations. Also, what also are their policies on fraud?
Customer service
Sending money should be easy, simple and stress free, but if complications do arise, you need a customer service that is easy to access, understands your problem, and eager to help. A good remittance service will have live chat options and support personnel that are easy to reach.
User Experience
In the past, people had negative experiences with sending money. Some would travel long distances to exchange locations, or stand hours in bank queues or other risky options. A good remittance service offers you a seamless way to send money with ease. Whether in the comfort of your bed, or whilst walking on the road, sending money should be done with a few clicks.
Compliance
Remittance services are not only built on tech but around each countries money rules and regulations. And initiating financial transactions with non-compliant services can raise suspicion or even break the law. To avoid that, always send money with services that are fully compliant, and one way to know is to check for licenses and their registration numbers.
Ultimately, do your research. Read customer reviews, check their business partners, and seemingly little things like cancellations and refund policies. Trust your guts too, if a service has not earned your trust, you do not need to use them.
Africhange provides reliable services for users to send Canadian Dollars (CAD) to any local account in Nigeria, Ghana and Mexico with the best exchange rates. Residents of Nigeria can also send money from Nigeria to Canada. Payments can be sent in a few simple steps. It's easy with no stress on the recipient, no paperwork and the transfers are processed speedily.