FRAUD PREVENTION: HOW TO SECURE YOUR MOBILE BANKING APP IN 2022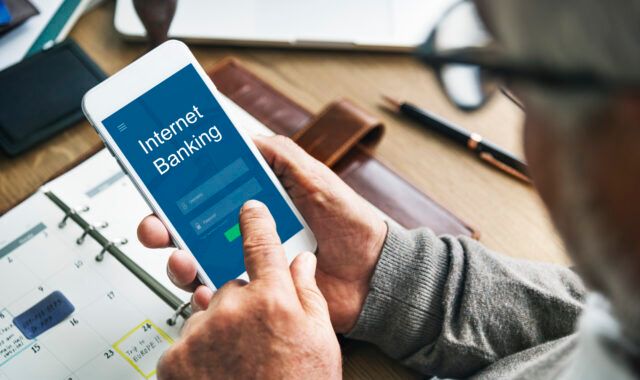 Financial fraud occurs when a person intentionally uses deception to gain or obtain funds which they are not entitled to. This deceit can be in the form of a lie, false representation, exaggeration, omission, and other numerous forms.
In Canada, a Nielsen IQ fraud survey by CPA conducted in 2022 reported that almost 46% of respondents have fallen victim to different forms of financial fraud at some point in their lives, majority of which are web based and internet related.
The Canadian anti-fraud centre also reported that in 2022 Q2 alone; 28,734 Canadians experienced numerous cases of fraud, though indicating a -43% decrease from last year's. Altogether, ~$242M have been lost to fraud. This is more than Nigeria's 2022 budget. Several reports also show that there is a significant shift in digital fraud in industries such as fintech, insurance and even telecoms.
Patrick Boudreau, Head of Identity management and Fraud solutions at TransUnion Canada said; these fraudsters are seeking out new opportunities based on vulnerabilities.
In Nigeria, NIBSS data showed that 51% of fraudulent activities in 2019 were carried out through the web, mobile transactions and internet banking both combined to around 24%. Similarly, in 2020; web-related fraud activities were reported at 47%, and internet banking and mobile transactions rose to 36%.
On the surface, these findings seem like moderate shifts but on deeper analysis we see that the number of Nigerian-targeted fraud attempts in 2019 Q3 grew over 186% in 2020 than in 2019. Also, fraud attempts via mobile channels experienced a drastic 330% increase.
In Africhange, we have a zero-tolerance policy against all forms of fraud and money transfer scams, whether it is money laundering, cyber theft (419), terrorism financing and the likes, which is why it is one of our goals to educate users on effective ways to safeguard their money and personal information from consumer and financial fraud.
Here are some important fraud prevention tips:
Choose a well-secured password.
Activate 2FA using an authenticator.
Avoid phishing emails and sms.
Protect your login and PIN details.
Do not reveal personal and login information including OTP.
Beware of public and open sourced WiFis.
Do not download undisclosed email attachments over the web.
Recovery email and security questions are important, do not joke with them.
Avoid saving sensitive account passwords on your browsers.
Africhange will NEVER ask for your passwords and pins over text or mails.
Stay alert and flag out suspicious email addresses.
Choosing the Ideal Password
Ensure it is alpha-numeric (consisting of both letters & numbers).
Ensure it has a fair mix of lower and uppercase characters.
Ensure it has a minimum of 6 characters to increase password strength.
Include symbols, expressions and/or special characters.
Do not use obvious passwords like 12345, password etc.
Ensure it is something you can easily recall.
Activating 2FA using an Authentication App
Download the Google authenticator app on your mobile device.
Enter the secret key or scan QR code with the Google authenticator.
Input the 6 digit pin from the Google authenticator on your Africhange app to link.
Remember, as a regulated financial service in Canada, Africhange is strongly obligated by the Proceeds of Crime Money Laundering and Terrorist Financing Act (PCMLTFA), the Economic and Financial Crimes Commission (EFCC) of Nigeria, and other International regulators to report and help combat every form of local or international fraudulent activity.
We therefore will not hesitate to take appropriate decisive action(s) against persons or entities suspected of engaging in fraudulent activities. And we also will continue to cooperate with local and international law enforcement agencies in ensuring that the violators face civil, administrative, and/or lawful repercussions.
If you have an idea of someone who has been a victim of fraud, or you suspect any form of fraudulent activity, please reach out to us on our verified communication channels.
Stay Alert, Don't be a victim.