Experiencing all-round growth with Africhange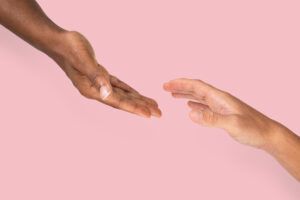 Helping others is more than a passion for Oluwafemi, a Nigerian-Canadian immigrant. As a CDC Ambassador at Value Village, he receives and recycles clothes, shoes, eating and cooking utensils, home appliances and the likes from non-profit organizations in Canada and the US and resells them at subsidized rates to customers. According to him, he measures his personal growth by his ability to render help to those far and near him.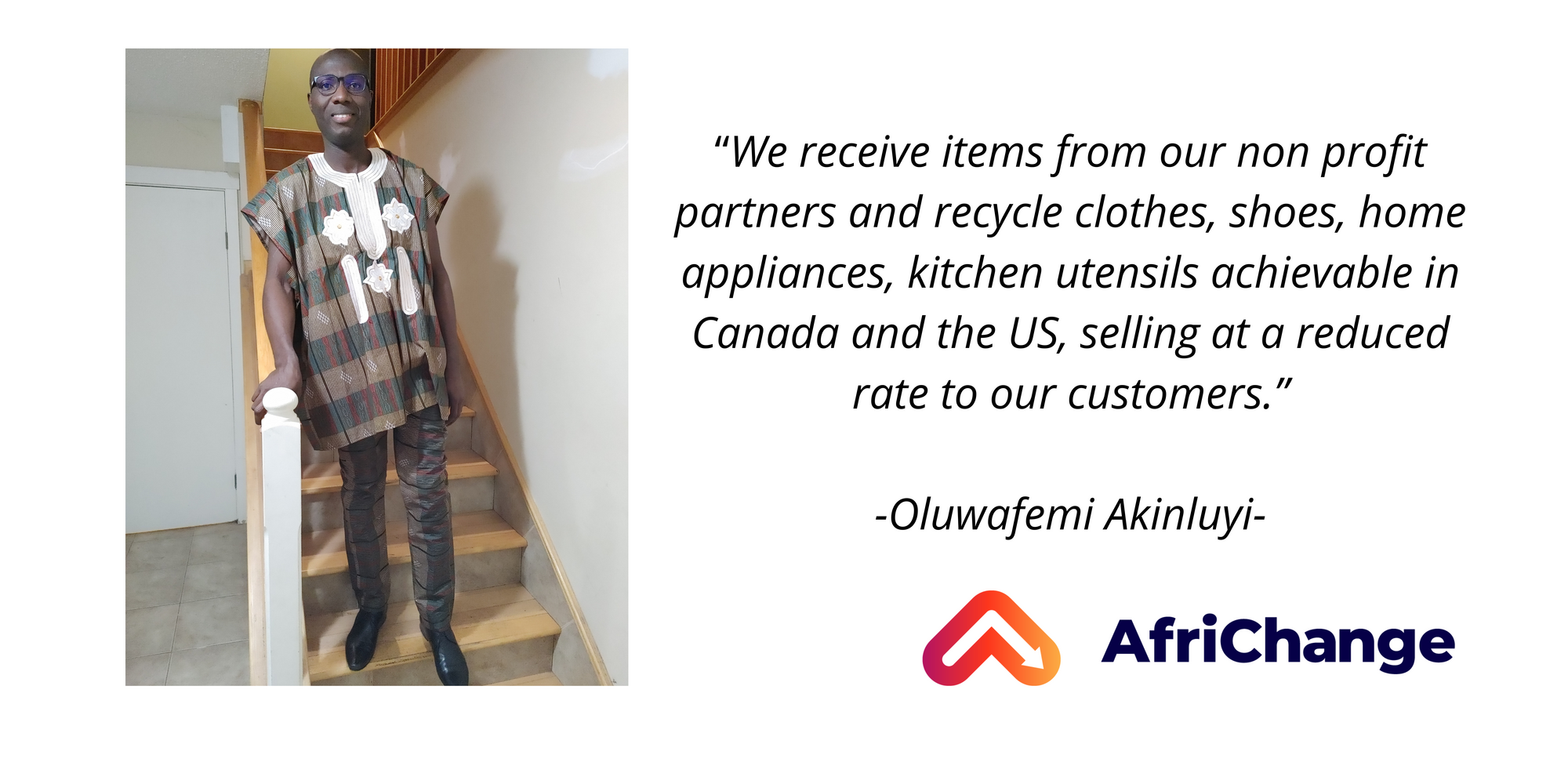 Many times, to help effectively, he needed to send money home. And soon he began searching for a better remittance experience, one that did not require the heavy service charges of Western Union.
In his search, he stumbled across one of Africhange's facebook ads, and decided to give it a try. At first, he started by sending CAD100 to his GTB naira account. The speed and ease of the transaction made him send a further CAD100 and soon he initiated numerous successful transactions worth thousands within two months.
Achieving your goals with Africhange
Prior to Africhange, Oluwafemi sent remittances through Western Union but the heavy service charges and over-the-counter experiences were restricting and became too much to bear. He had begun doubting if any solution could meet his desired objective until he discovered Africhange. Now, his goal of remitting money back home is met with ease and his life feels easier.
When asked why he chose Africhange, Oluwafemi responded with
"Africhange has a great customer service and a good rate at all times. They are constantly improving and I don't have to bother thinking of other services."Oluwafemi Akinluyi
Sending remittances with Africhange is super easy and you can either sign up on the web or download the app via Google store or App store for ios. The speed is as good as promised, and without any downtime from banks you can receive your funds within minutes. Users also have the option to add more wallets, transact in different currencies, and reach out to its 24-hour customer support if they encounter any challenge. Furthermore, upon registration and completion of a first time minimum transaction of CAD400, users as well as their referees earn CAD20.
Improving other areas of life and business
Oluwafemi is passionate about self growth, and increasing other areas of his life and business. And with Africhange's impeccable exchange rates he is able to achieve this by performing more transactions and earning bigger profits. He has big plans for his future and as long as Africhange stays consistent with their service delivery and improvement, he doesn't see himself leaving.
__________________________________________________________________________________________________________________________
Africhange is a remittance company that offers a seamless way for cross-border payments. We aim to transform the way people send money to North America and Africa. Though currently serving only a few countries in our Africa corridor, we are determined to extend operations to all African countries.
Experience a better way to send money with Africhange. Get started here.